Angels in Vermilion: The Philosophers' Stone, From Dee to DMT By P D NEWMAN
February 13, 2021 @ 7:00 pm

-

9:00 pm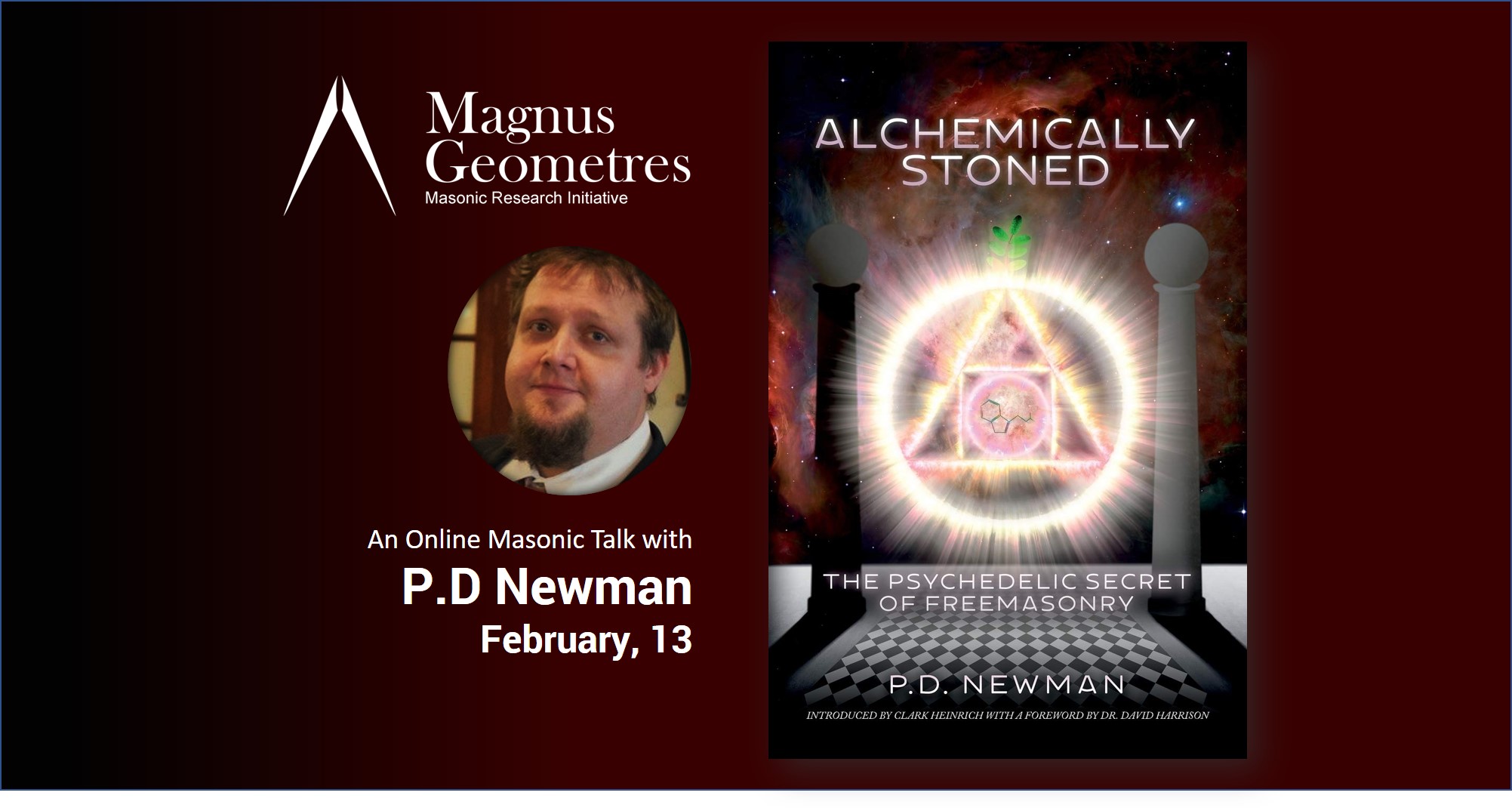 Magnus Geometres Masonic Talk
Angels in Vermilion: The Philosophers' Stone, From Dee to DMT
By P D NEWMAN
TALK SYNOPSIS
The challenge of deciphering the cryptic, coded language of the ancient art of alchemy has long fascinated modern scholars. While other writers have pointed to psychoactive substances such as 'magic' mushrooms or diethyl ether to account for the mind-altering properties of certain types of Philosophers' Stone, in Alchemy and the Acacia Stone: The Hidden Roots of the Acacia Symbol in Freemasonry, Newman uses the revolution in plant spagyrics instigated by Paracelsus as his key to identifying the alchemical agent of inner transmutation. Tracing a chain of transmission from the Angelicall Stone of John Dee via the Royal Society to the enigmatic acacia of Masonic ritual, Newman argues that the ruby-red elixir was in fact dimethyltryptamine (DMT), one of the principal psychoactive constituents of the fabled healing potion of Amazonia known as ayahuasca. At once entertaining and intriguing, Newman leads his audience through a little-known yet highly consequential chapter in the history of psychonauts.
ABOUT P D NEWMAN
PD Newman, a 32nd degree Scottish Rite Southern Jurisdiction, and an expert in the study of the use of mind-altering substances in rituals.
He is a member of Tupelo Lodge No. 318, under the jurisdiction of the Grand Lodge of Mississippi. He is also a member of the Society of Rosicrucians in the United States (SRICF).
SELECTED PUBLISHED WORK
– Alchemically Stoned: The Psychedelic Secret of Freemasonry
– Angels in Vermilion: The Philosopher's Stone. From Dee to DMT