Human Consciousness: An Investigation – Dr Desre Coertze
August 27, 2021 @ 7:30 pm

-

9:30 pm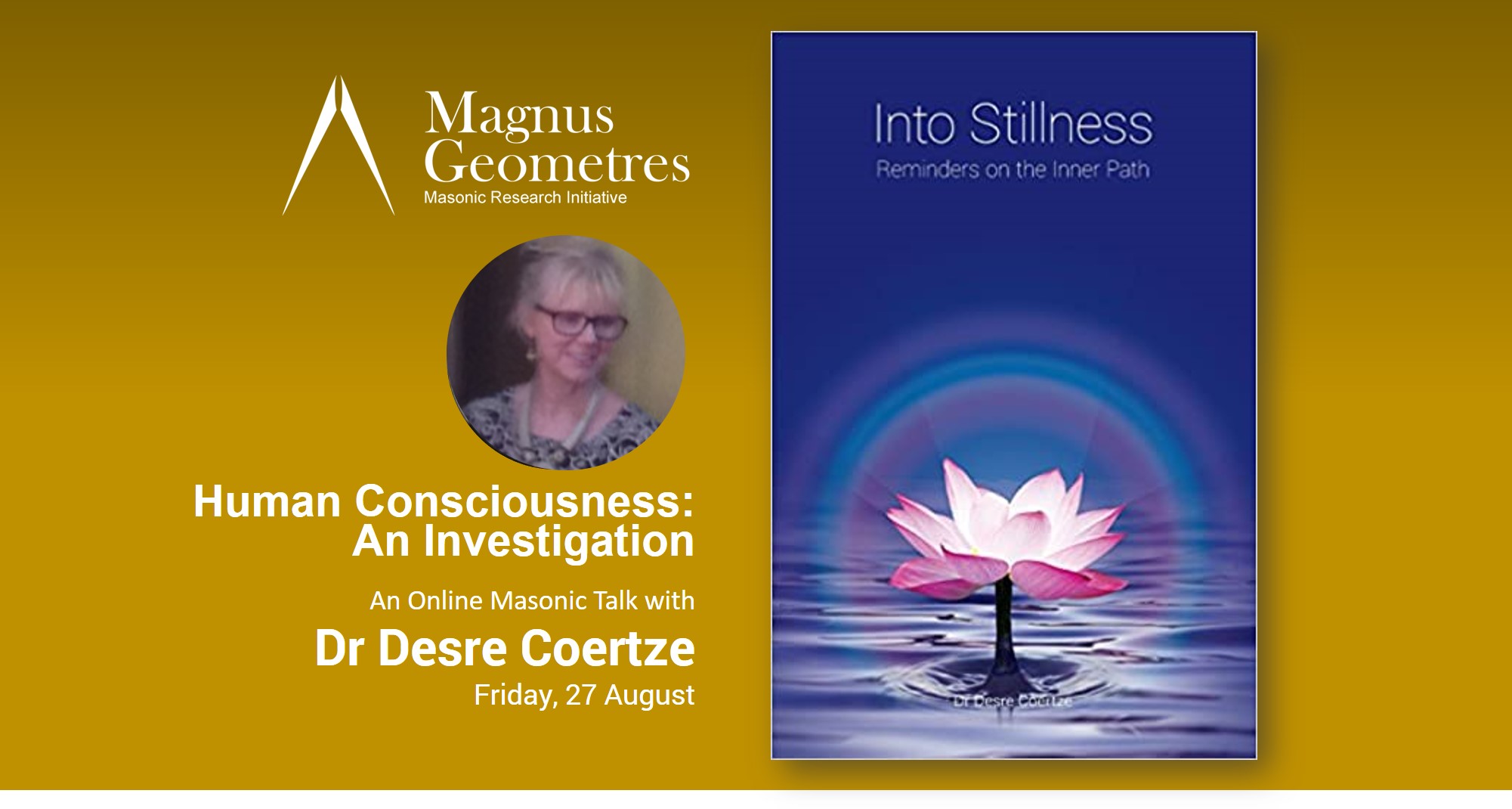 TALK SYNOPSIS
Exploring the hidden determinants of human behaviour this talk provides not only a profound and far-reaching view to a new understanding of humanity's eternal journey in creation but also a guide to where we as a species and individuals are on the journey to become who we could be.
ABOUT DESRE COERTZE
Dr Desre Coertze is a Transpersonal Psychologist, Consciousness Coach, Spiritual Teacher. Author, and Mystic.
Her work is rooted in precepts of Western Psychology and Eastern Philosophy bridging unawareness, suffering and awareness, inner peace and Self Realization. She is a well-known practitioner in the Field of Human Consciousness and has published Into Stillness. Reminders on the Inner Path, articles, addressed international conferences and been hosted on well-known radio and television productions.
As a Spiritual Teacher, she facilitates weekly Wisdom Circles and individual Consciousness Coaching to students
from all over the world geared towards Spiritual Awakening and Self-Realization.