The Hermetic Art of Memory By Brother Martin Faulk
June 12, 2020 @ 7:00 pm

-

8:30 pm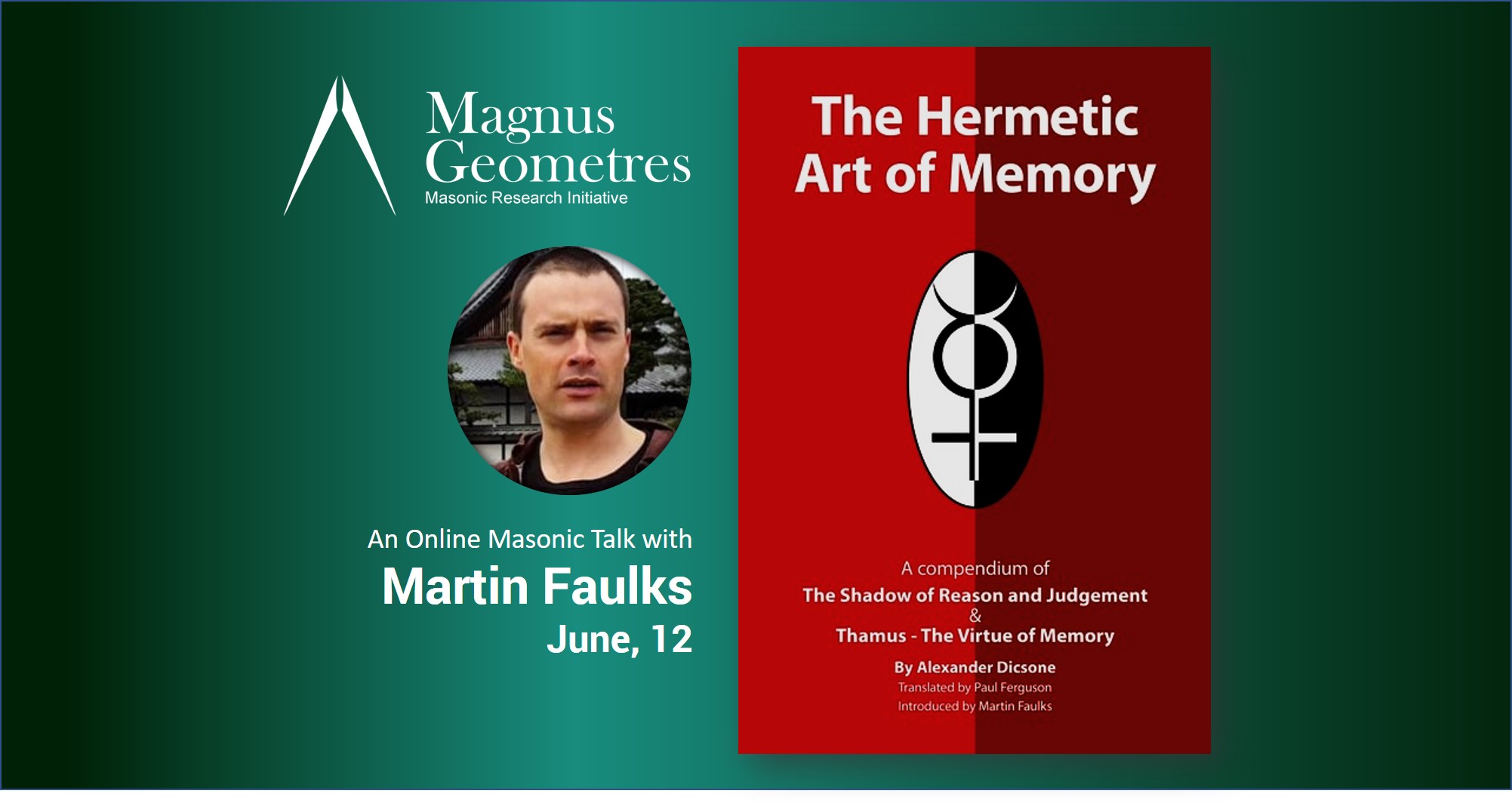 During this lecture Brother Faulks will lead us through the intellectual swirl and mystical Art of Memory that is referred to a certain specific set of memory disciplines and techniques that had evolved from classical Greek mnemonics.
Ancient Masters of this mystical art of memory were believed to be the holders of a secret ancient Egyptian tradition that would generate psychic perception and a transcendent command over higher realms. The most famous practitioner in this ancient knowledge was Giordano Bruno who taught a peculiar memory system veiled in encoded language and parable all throughout Europe.
But few are aware of another mystical memory master and member of the court of then James VI of Scotland – Alexander Dicsone. His mastery led to great fame in the British Isles with many authors referring to the more magical side of memory as "Dicsones Art".
Renowned historians such as David Stevenson, Robert Cooper, and Fabio Venzi have speculated as to the possible influences these hidden practices could have had on the development of Freemasonry due to Discone's close proximity to William Schaw. Schaw first drew up constitutions for Scottish stonemasons in which the Masonic ritual seems to be referred to as the art of memory.