Through Ritual to Enlightenment by Julian Rees
November 18, 2020 @ 8:00 pm

-

10:00 pm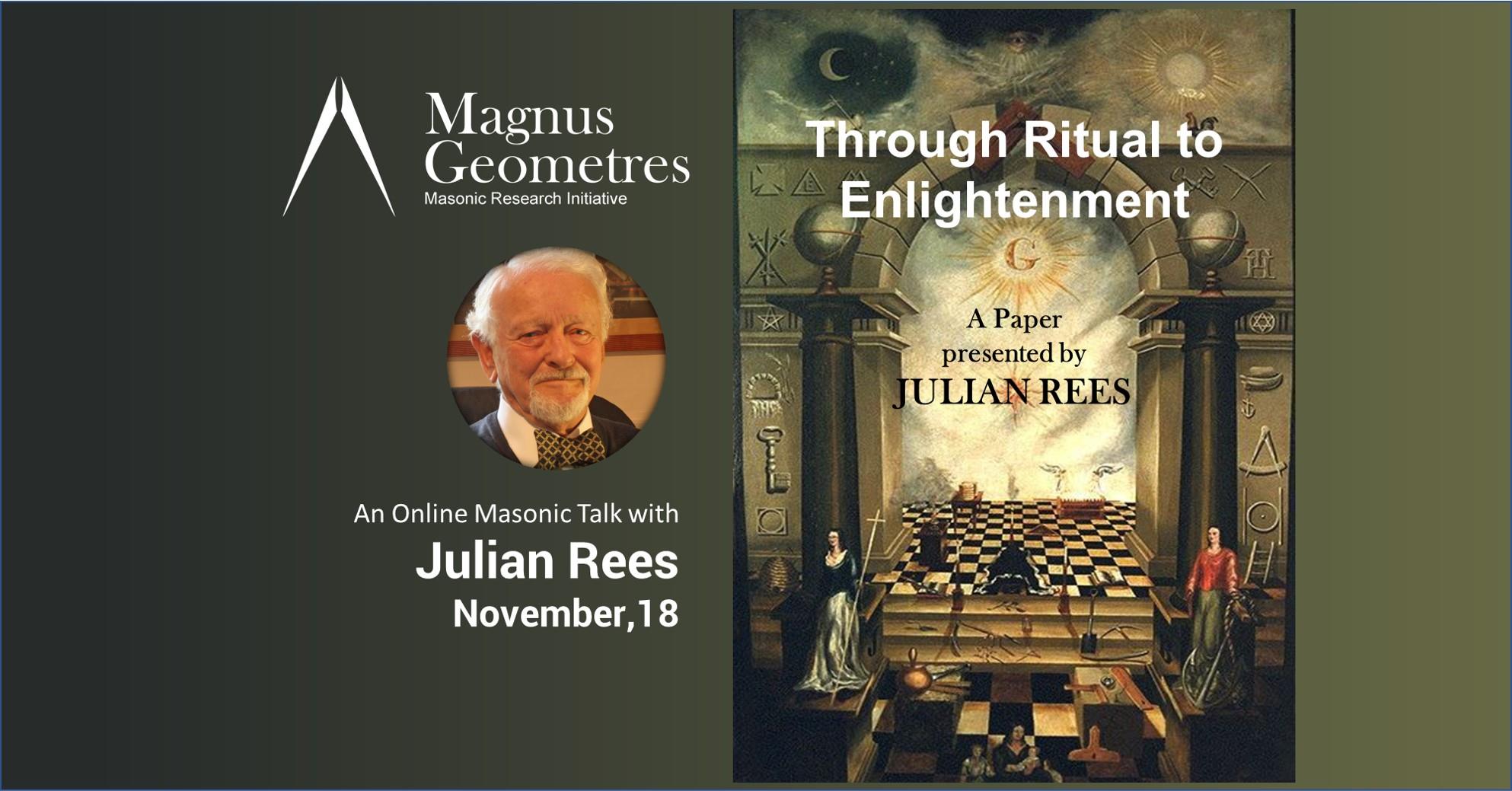 Are we more bound up in the form than in the content?
In this Masonic talk, Julian Rees will be discussing the means of instructing young masons today going beyond the degree ceremonies. There are vestiges of spirituality still in our present-day rituals that invite every Mason to a self-discovery with the abandonment of spirituality, older than organised religion.
Through Ancient Mysteries posited parallel universes, material and non-material Freemasonry did not arise as a purely social phenomenon but may have become ossified in the form of its ritual
In this talk Julian will cover The beneficial effects of stillness and silence, Revealing divinity from within, The spiritual matrix of the Craft, Chambers of reflection – journey to the Light, Embracing divinity, The question of multiple initiations, Freemasonry as a pursuit of Light and Wisdom along with other peculiar mysteries of ancient knowledge.