The Great Teaching Myth of Freemasonry By Dr. Robert Lomas
December 9, 2020 @ 7:00 am

-

8:30 pm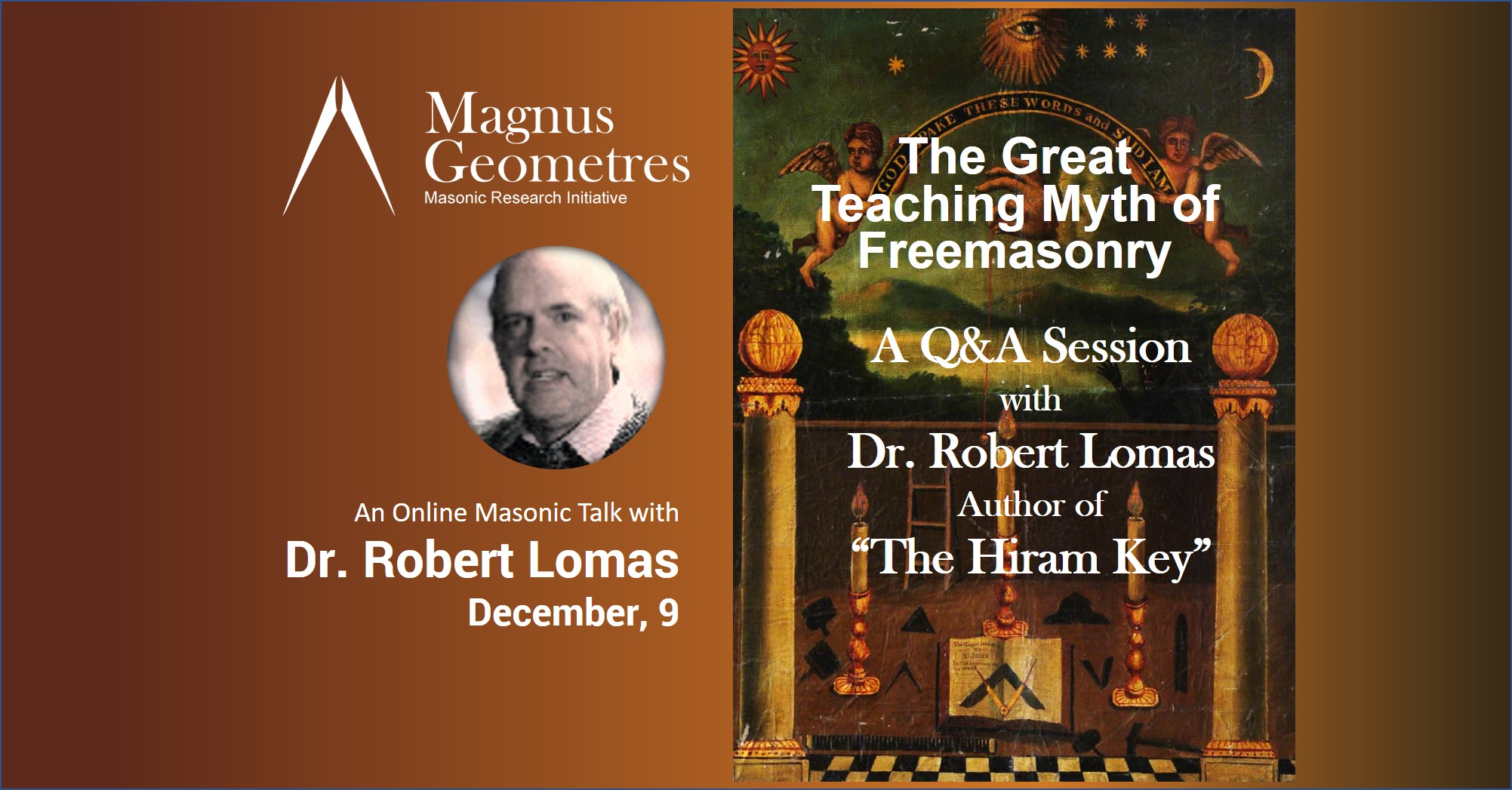 In this Q&A session with Dr. Robert Lomas we will go over the key elements presented in his video lecture " The Great Teaching Myth of Freemasonry". We will discuss the principle myth of Freemasonry and go over the main principles behind our ritual teaching myths.
ABOUT Dr. ROBERT LOMAS
Dr Robert Lomas has a BSc. (First Class Honours) in Electronics and a PhD in Solid State Quantum Physics, He has worked on cruise-missile guidance, fire brigade command-and-control systems, the early development of personal computers and in IT consultancy.
He is a retired Fellow in Operations Management from Bradford University School of Management and has written best-selling books on Freemasonry and science, including The Hiram Key, Turning the Hiram Key, The Secret Science of Masonic Initiation, The Man Who Invented the Twentieth Century The Lewis Guide to Masonic Symbols. The Masonic Tutor's Guides and Freemasonry for Beginners. He has also published English translations from the Welsh of the J.LL.Morris edition of Rhys Lewis and the Charles o'r Bala Serial – Ten Nights in the Black Lion.
SELECTED PUBLISHED WORK
– The Masonic Tutor's Handbook Vol 1 Lewis Masonic
– Turning the Hiram Key – Lewis Masonic