Atalanta Unveiled – Alchemical emblems and their initiatory content – By Sasha Chaitow
January 16, 2021 @ 7:00 pm

-

8:30 pm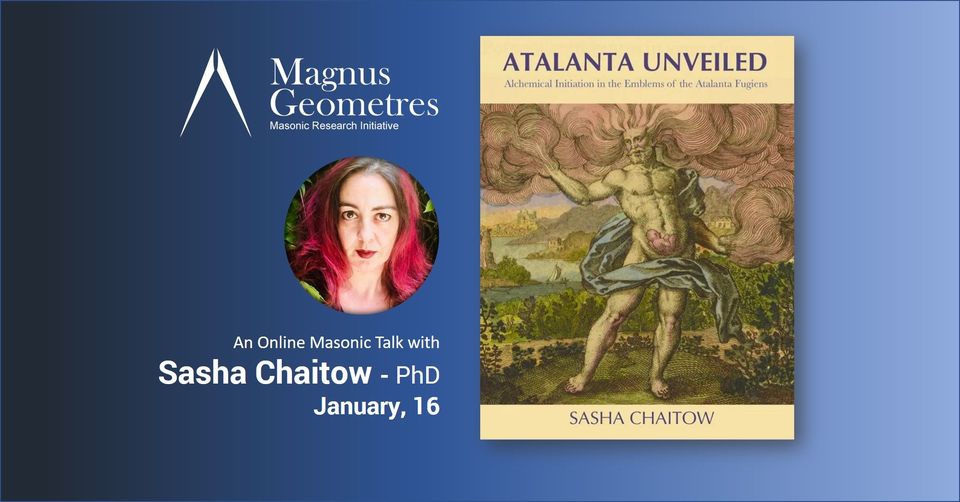 Known as 'the most prominent alchemical physician in Germany since Paracelsus,' Michael Maier (1568-1622) was Royal Physician and Count Palatine to Holy Roman Emperor Rudolf II. A doctor, diplomat, and alchemist, Maier spent much of his life in a poignant, fruitless quest for the elusive Rosicrucian Brotherhood; visionaries and intellectuals whose Manifestos proclaiming a "universal reformation of mankind" had an immense impact on European culture in the wake of decades of religious warfare.?
Maier produced a variety of works dedicated to a combination of his interests in healing, alchemy, and esoteric philosophy, including the intricate emblematic works Arcana Arcanissima (1614) and Atalanta fugiens (1617) described as the world's first multimedia productions, designed to redeem dualities between man and nature, matter and the divine.
In her recently published book Atalanta Unveiled, based on her academic research, Dr Chaitow concludes that Maier designed his emblem books as an initiatory path for esoteric seekers. In this talk, she summarizes aspects of alchemical history as found in Maier's work, presents her findings, and outlines connections between alchemical and masonic symbolism.